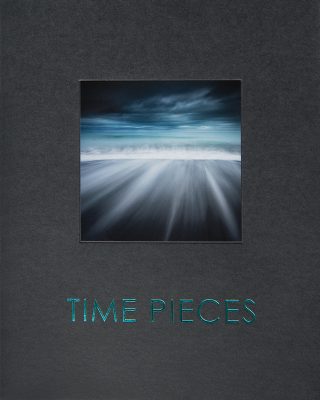 With my first self-published book, TIME PIECES, I sought to convey the feeling that came over me during seven years of travel and photography between the 68th parallel north (Lofoten, Norway) and the 44th parallel south (New Zealand):
Photography is a medium that allows you to truly resonate with nature, to really soak up an atmosphere.
Nearby as well as on the other side of the world, I have sought to materialize what is by essence fleeting. Trigger after trigger, I have collected singular testimonies of the beauty of the world and have been able to capture the signs of its permanent evolution. As the pages turn, from one continent to another, I invite the reader to fully immerse himself in these suspended moments and to make this book the beginning of a shared journey.
TIME PIECES, the book is a way to share, much better than through a screen, the emotions that we can feel in front of certain landscapes.
It is also an opportunity to offer a beautiful object that will last for a long time.
ISBN: 979-10-699-0923-6
Format 20×25 cm, French format (vertical), square back binding
80 pages, printed in HR-UV offset
Cover: 4 pages with flaps, hot stamping; label insert; Wibalin natural paper 544 graphite
Interior printed in four-colour process on both sides on Symbol Tatami 150 g/m² paper
Printed in France by the Escourbiac printing company
Texts: French/English
Edition: 350 copies including 50 in a limited edition box
Price: 33 €.
Includes the book in its box personalized by hot stamping and an art print.
The print is 20 x 25 cm (image 15x15cm). Each print is limited to 30 copies per photo, numbered and signed. They are made on HAHNEMUHLE Photo Rags® Baryta 315 g/m² paper.
Print of the photograph of your choice among those presented in this gallery.
Availability: 2 last copies.
Price: 129 €.
TIME PIECES, behind the scenes
Well received your book, it's a very nice work, I'm very proud to have been able to help you by having bought this very nice item!
Wonderful book! The art of landscape photography in square format...very inspiring!
Each of your images moved me. But more than that, you knew how to make the invisible visible. And that, I believe, is what makes your work poetic. A photographer who manages to capture the beauty of his subject is a good photographer. But a photographer who knows how to make visible what is invisible is an Artist. And you are an Artist. Bravo and thank you.
I just went through your book. Slowly because one must take the time to soak up the long pauses that freeze time...The images are superb and the quality of the book is just as much, it is a very beautiful work. Thank you for this timeless blue journey... and thank you for your dedication and I hope to meet you soon.
I had the pleasure of discovering your work and I wanted to tell you as a printing professional, that I found the editing work of your book as much by the treatment of the photos as by the layout, the chosen format as well as the quality of the printing mastered by your printer highlights the very qualitative and optimized work of your work. Congratulations to you and to all the people involved who make you want to own this beautiful jewel, the fruit of your creativity, your sensitivity and your mastery of the third eye... the camera...
I discovered and bought your book today at the photo fair of Paris. Your photos are beautiful and the book very well done and elegant. Thanks to you